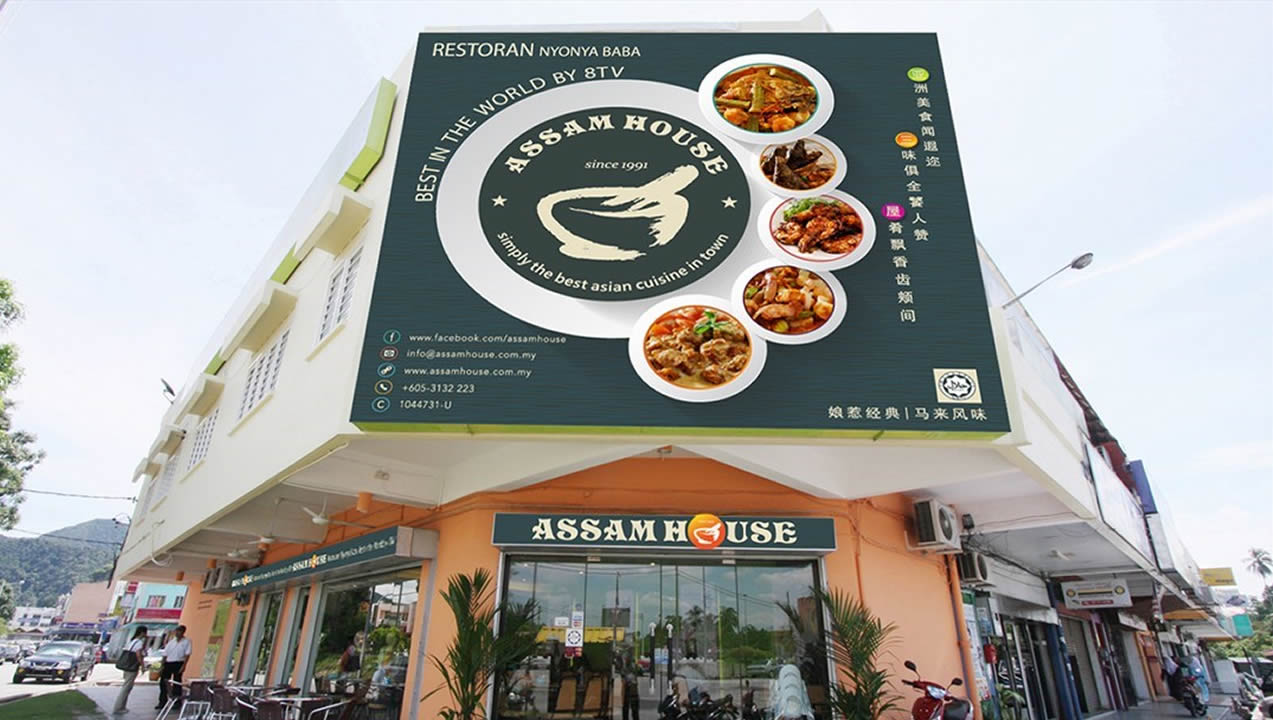 ASSAM HOUSE Hub of Asian Cuisine!
Nestled the quiet town of Ipoh, this cosy little restaurant is a blend of diverse Asian cuisine. What started out as a small food outlet by a petite women more than 15 years ago has become one of the most reputable restaurant in Malaysia. Famous for its original recipe, ASSAM HOUSE has attracted many to its simple style of preparing dishes, regardless of local and international residents.
亚三屋身边那张十四道红白辉煌条纹
手边那一股最经典的娘惹香红熟满天
街边那盏明灯如月照影店面不失时尚
亭边那花绽放伴着马来风光夜色撩人
Founder
Madam Lee Ah Tham (1938-2015)
GRADE A
Kebersihan Restoran
ASSAM HOUSE is awarded Grade A by MBI under the restaurant cleanliness campaign around the city.
---
Our Range of Nyonya Food!
Be sure to hit the trademark dishes like the Baba Nyonya Curry Assam Fish and the fun tossing "Loh Sang" appetizer. For prawn lovers, you enjoy these delicious crustaceans fried in ASSAM HOUSE's popular Tamarind or Asian Bamboo. This gastronomical fare is also competitively priced so you can enjoy a value-for-money meal with your families and friends. If you have problems deciding which mouth-watering dishes to order, don't worry as there are plenty of sets to choose from designed for the different sizes of guests' number.
Behind the Kitchen's Door...
Team is probably the most important part of any successful project. Our place's got a real dream team of the Nyonya Baba cooking world!
Our Team
FRANCHISE OPPORTUNITY
BE YOUR OWN BOSS
Tired of working for someone else? A new world awaits you…
DING THE FRANCHISE