A Picture Worth a Thousand Words.
The icing on the cake has been the accolades that have also been conferred on ASSAM HOUSE. In year 2019, we were awarded the "Perak
ASSAM HOUSE has been recognised one of the restaurant best Baba Nyonya cuisine in the world by 8TV, TV3 Jalan Jalan Cari Makan and had
The latest, awarded by the Malaysia Sin Chew Daily, and presented by Deputy Speaker of the Dewan Rakyat, Malaysia, MP Nga Kor Ming, honoured ASSAM
ASSAM HOUSE's Green and White colours concept signifying Halal dan Bersih ever and ever.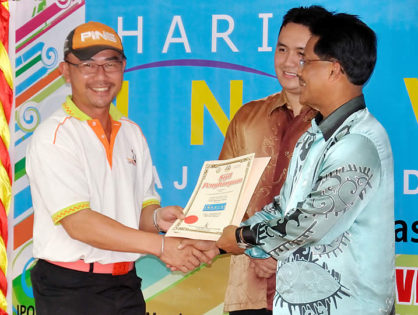 ASSAM HOUSE has gained 12 years Grade A in a row and this year has no exception. Award Certificate presented by Datuk Bandar Ipoh, Perak,
Jalan-Jalan Cari Makan TV3, Malaysia's most popular Halal food travel show.